Affordable Moving and Packing Supplies
Let's Get Moving in 3 Easy Steps
Local Moving
For local moves within the same city or town, we offer affordable full-service hourly rates.
Flat Rate Moving
For local moves of more than 25 miles, we always recommend an affordable flat rate move.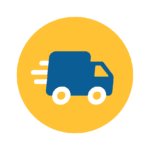 Long Distance Moving
For moves outside of New York, we offer a guaranteed price for your long distance move with delivery within 1-3 days.*
Labor Only Moving
Whether you need help unpacking your moving truck or just want someone to do the heavy lifting, save money and time with moving help from friendly, local professionals.
Affordable Moving Supplies
Moving Boxes, Tapes, Blankets, and More!
Your Hometown Mover offers professional moving boxes in a variety of sizes to fit every conceivable household item. Our boxes are brand new, dry and sturdy, and protect your belongings for a smooth, stress-free move.
Small Box
16" x 12" x 12"
Small moving boxes are ideal for moving, shipping or storing smaller, dense and heavy items such as books, tools, sheet sets, small appliances and canned food.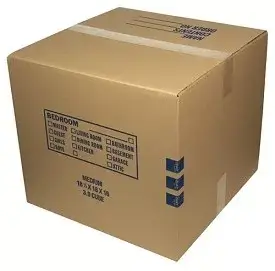 Medium Box
18" x 18" x 16"
Medium moving boxes are ideal for moving, storing or shipping your smaller household items, toys, and appliances.
Large Box
18" x 18" x 24"
Our large moving box is ideal for moving, shipping or storing large, lightweight items such as lampshades, stuffed animals, pillows and clothing.
Dishpack Box
18" x 18" x 27"
The Dishpack is designed for packing fragile items such as dishes, glassware, dinnerware, antiques, and more.
Wardrobe Box
18" x 18" x 16"
The Wardrobe Box is perfect for moving, storing, and shipping clothes and garments on hangers, dining room chairs, sporting equipment, and much more.
Mirror/Picture Box
48" x 4" x 32"
The Mirror/Picture Box is ideal for storing, packing and moving framed items such as paintings, mirrors and artwork.
We will beat any licensed and insured Hudson Valley moving company's flat rate price by 5%
Packaging & Moving Supplies | New Paltz, NY | Your Hometown Mover
Shrink Wrap
SOLD BY THE ROLL
Packing Paper
SOLD BY THE BUNDLE
Storage Blanket
SOLD BY THE DOZEN
Moving Blanket
SOLD BY THE DOZEN