Our Partners and
Trusted Professionals
Let's Get Moving in 3 Easy Steps
Local Moving
For local moves within the same city or town, we offer affordable full-service hourly rates.
Flat Rate Moving
For local moves of more than 25 miles, we always recommend an affordable flat rate move.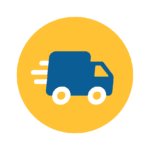 Long Distance Moving
For moves outside of New York, we offer a guaranteed price for your long distance move with delivery within 1-3 days.*
Labor Only Moving
Whether you need help unpacking your moving truck or just want someone to do the heavy lifting, save money and time with moving help from friendly, local professionals.
Your Hometown Mover Offers Attractive Programs for Partners
Join us in one of our partner programs and let's grow together!
Your Hometown Mover works with nonprofits, local businesses and other organizations in ways that help our local communities. We value our partnerships and work to create symbiotic business relationships that allow our organizations to grow together.
Kaal Rock Manor
Apartment Rentals
50 Rinaldi Blvd. Poughkeepsie, NY 12601
Visit Us Online
At Kaal Rock Manor Apartments, experience fine living. In a convenient location on Rinaldi Blvd in Poughkeepsie's 12601 Zip code, residents can easily connect with a number of attractions found in the neighborhood. The professional leasing staff is ready for you to come for a visit. This community is host to a variety of modern amenities including: convenient on-site parking options, smoke free options, and tile floors. Drop by the leasing office to find out the current floorplan availability.
Call Today: (845) 471-1890
DENIZEN Theatre is a non-profit arts organization producing intimate live professional black box theatre at Water Street Market in New Paltz, New York.
Our flexible 50 to 70 seat theatre allows audiences to experience compelling actor-driven live theatre with a season of plays that focuses on new works, emerging playwrights, and powerful themes.
New Paltz is a burgeoning arts scene with a progressive community and vibrant student population.
DENIZEN Theatre's year-round programing provides opportunities to artists from the Hudson Valley to New York City.
DENIZEN Theatre pledges to make live theatre accessible to everyone in the community with affordable ticket prices, internships, and workshops.
Each holiday season, Baking Memories 4 Kids sells chocolate cookies that are undeniably, mouth- wateringly delicious. But it's more than just the taste that brings our customers back year after year, so much more.
Baking Memories 4 Kids, a non- profit (501 (c)(3) foundation, utilizes the money generated from our cookie sales in a very special way, we make memories. From each container sold and every donation received, we are able to provide children with life threatening and /or terminal illnesses and their families an all-expense paid vacation to ALL the theme parks in Orlando, Florida. For one week, these courageous families can focus on each other in a positive, uplifting environment instead of beside a hospital bed.
We recognize that having a loved one who is ill affects more than just the person afflicted, it encompasses the world of everyone around them. We give them the opportunity to create amazing, lifelong memories that may be a form of comfort for their journeys ahead.
Stevens Realty Group is more than a real estate group focused on buying and selling homes. We're about creating a customer centric lifestyle experience. We believe in thinking differently, making the complex simple and challenging the status quo in real estate. We dedicate ourselves to going above and beyond our client's expectations, going the extra mile, and championing inspired living.
We move beyond the realm of real estate and give our clients access to an innovative personalized service that others cannot. We believe in raising the bar and delivering with exponential bottom-line results. We work together as a team, sharing responsibility, ingenuity, integrity and years of unparalleled expertise, resulting in an unforgettable client experience that expresses our passion for excellence and dedication to service. Our curated lifestyle approach to Real Estate validates that ventures can be profitable while transparent and beneficial to the community.
Brookside Meadows
Luxury Rental Community
10100 Brookside Road Pleasant Valley, NY 12569
brooksidemeadows.com
In the heart of idyllic Pleasant Valley, New York, you will find a new standard for apartment home living. Recognizing the need for a more refined lifestyle, the developers of Brookside Meadows have created a new kind of apartment community where you can enjoy all of the amenities of estate living without the personal constraints and commitments associated with home ownership.
Brookside Meadows sets you free to enjoy the fruits of your labor in a pristine country setting only minutes from the Taconic State Parkway and the historic Poughkeepsie Train Station. Our state-of-the-art living options include Townhomes and Flats with space and amenities tailored to suit your individual needs
Visit our office (open 8:30 – 4:30, Monday – Friday. Saturday 9:00 – 3:00, or by appointment). Take a Virtual Tour by clicking here. Reserve your luxury residence today!
Zippy Crate – Packing & Crating
Hudson Valley's Packing & Crating Experts
EXPERT ART & ANTIQUE CRATING – ZIPPY CRATE's expert art and antique crate builders are highly trained professionals, educated in the proper techniques of crating artwork and antiques, small or large. We only use the highest quality materials and protective equipment to ensure your pieces will be delivered in the exact same condition they were picked up. After transit, your pieces can begin to fill your new home with the same aesthetic charm as before. Our personalized packing & crating services allow you to be able to relax and adjust to your new space sooner.
BUY 1 CRATE & GET YOUR 2nd 25% OFF
Booking your move is as easy as 1, 2, 3…
Step 1
Get a Quote
Get a quote by calling us at (845) Move-Now or visiting us online for your free instant move estimate.
Step 2
Visit Your Account Page
Moving can be complicated, so we make it easy with a user-friendly account page personalized for your move.
Step 3
Book Your Move
Click and confirm your move details from your computer or mobile device, and your move is booked. That was easy!